RonDavis.com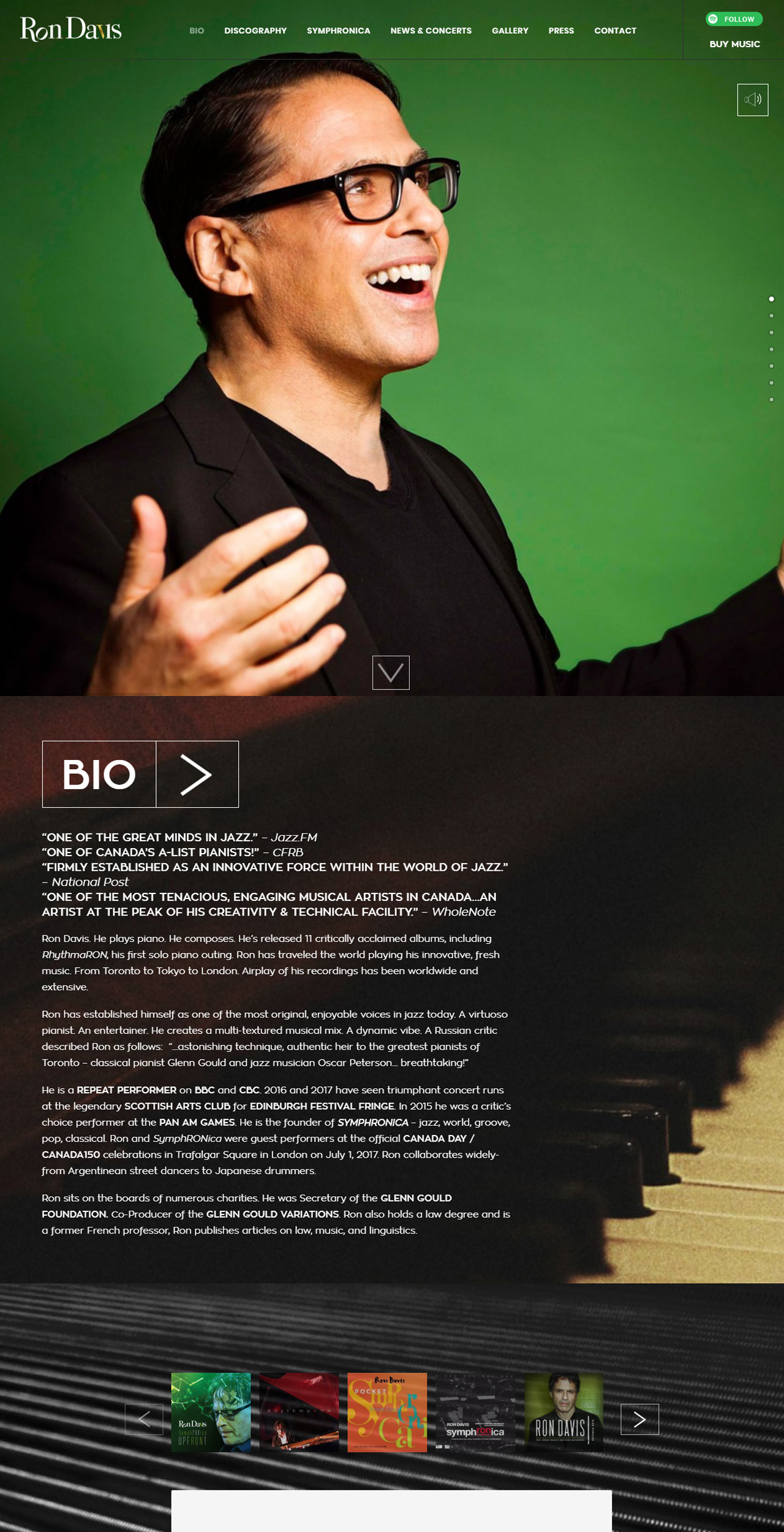 View Live Site
Client

Ron Davis
Design

Fabio Nagarano

Creating a one-of-a-kind marketing platform for world-reknown Jazz pianist Ron Davis was not only a challenge but a complete joy!

Working with the very talented Fabio Nagarano of BBDO, we were able to produce a custom WordPress theme that rivals any of his contemporaries.

It features many interaction points, big graphical displays, and integrated Soundcloud for easy sampling of the discography.
As a professional musician, I need a website that will inspire visitors to listen to my music and come to my shows. There is so much information available on the Web these days, that one only has a few seconds to get visitors to stay on your site and get to know you. If the site doesn't grab them right away, they'll go elsewhere. At the same time, a musician's site needs tons of content. Audio. Video. Press articles. Performance schedules. It's hard to get all the content in and still have a good site. So, when I needed a major overhaul of rondavismusic.com last year, it had to be great. Boy, did Josh deliver (along with his the design partner Fabio Nagarano). Not only did Josh create a site that was user friendly and free of any of those technical glitches that can turn off visitors in a blink, but he did with great creativity and ingenuity. Plus, Josh is a pleasure to work with. Responsive, responsible, and truly professional. I now have a fantastic, content rich but easy to navigate web site that has received accolades from critics and users alike. Big thumbs up for Josh and his work.